Posts for: November, 2016
By Kennon Dental Associates
November 27, 2016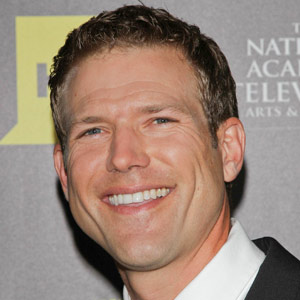 Are bleeding gums something you should be concerned about? Dear Doctor magazine recently posed that question to Dr. Travis Stork, an emergency room physician and host of the syndicated TV show The Doctors. He answered with two questions of his own: "If you started bleeding from your eyeball, would you seek medical attention?" Needless to say, most everyone would. "So," he asked, "why is it that when we bleed all the time when we floss that we think it's no big deal?" As it turns out, that's an excellent question — and one that's often misunderstood.
First of all, let's clarify what we mean by "bleeding all the time." As many as 90 percent of people occasionally experience bleeding gums when they clean their teeth — particularly if they don't do it often, or are just starting a flossing routine. But if your gums bleed regularly when you brush or floss, it almost certainly means there's a problem. Many think bleeding gums is a sign they are brushing too hard; this is possible, but unlikely. It's much more probable that irritated and bleeding gums are a sign of periodontal (gum) disease.
How common is this malady? According to the U.S. Centers for Disease Control, nearly half of all  Americans over age 30 have mild, moderate or severe gum disease — and that number increases to 70.1 percent for those over 65! Periodontal disease can occur when a bacteria-rich biofilm in the mouth (also called plaque) is allowed to build up on tooth and gum surfaces. Plaque causes the gums to become inflamed, as the immune system responds to the bacteria. Eventually, this can cause gum tissue to pull away from the teeth, forming bacteria-filled "pockets" under the gum surface. If left untreated, it can lead to more serious infection, and even tooth loss.
What should you do if your gums bleed regularly when brushing or flossing? The first step is to come in for a thorough examination. In combination with a regular oral exam (and possibly x-rays or other diagnostic tests), a simple (and painless) instrument called a periodontal probe can be used to determine how far any periodontal disease may have progressed. Armed with this information, we can determine the most effective way to fight the battle against gum disease.
Above all, don't wait too long to come in for an exam! As Dr. Stork notes, bleeding gums are "a sign that things aren't quite right." Â If you would like more information about bleeding gums, please contact us or schedule an appointment. You can read more in the Dear Doctor magazine article "Bleeding Gums." You can read the entire interview with Dr. Travis Stork in Dear Doctor magazine.
By Kennon Dental Associates
November 12, 2016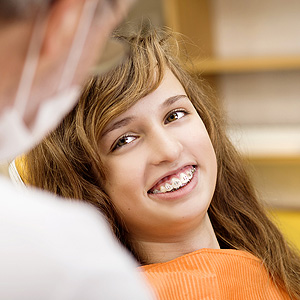 There are an assortment of techniques and treatments in an orthodontist's toolkit, braces being the most common and best known. Of course, there wouldn't be any tools at all if teeth couldn't move naturally.
Teeth aren't directly connected to the jawbone. An elastic tissue called the periodontal ligament lies between each one, with tiny fibers attaching to the tooth on one side and to the bone on the other. The ligament's elasticity and other qualities allow micro-movements of the teeth as we bite.
The ligament can also adapt to changes in the mouth and teeth by allowing the teeth to move to different positions. That's the basic concept behind braces: we thread a thin wire through brackets attached to the teeth, which we then attach to anchor points (usually back teeth not intended to move) and apply tension to it. Gradually over time, the target teeth move.
But what if your malocclusion (poor bite) is more complicated or the back teeth can't supply enough anchorage for moving the intended teeth? That's where we take advantage of other sources of anchorage.
One such source is the patient's skull, which we can make use of through special headgear worn a few hours a day. The device consists of a strap under tension that runs around the back of the head or neck to a wire housing attached to brackets on the target teeth. If you want to "pull" the teeth forward, the strap would come over the chin, forehead or a combination of both.
We may sometimes want to isolate some teeth to move without moving nearby teeth, such as moving front teeth backward to close a space without affecting teeth further to the rear. We can create a separate anchor point in the jaw with a TAD or temporary anchorage device.
TADs are tiny screws made of stainless steel inserted temporarily into the bone. We loop an elastic band over the TAD on one end and to a bracket or tension wire attached to the target teeth on the other. When we've achieved the teeth's new position we can easily remove the TAD from the bone.
These various tools make it possible to correct difficult or complex malocclusions. They may not always look attractive, but they'll help ensure the final result is.
If you would like more information on available orthodontic treatments, please contact us or schedule an appointment for a consultation. You can also learn more about this topic by reading the Dear Doctor magazine article "Orthodontic Headgear & Other Anchorage Appliances."