Posts for: July, 2016
By Kennon Dental Associates
July 22, 2016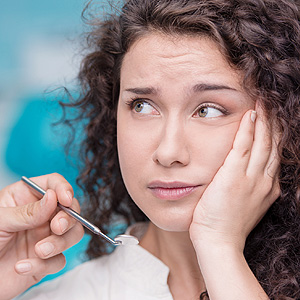 Root canal treatment can be an effective life preserver for a heavily decayed tooth. The question a lot of people ask, though, is how long might the tooth survive after treatment.
That's an important concern since the treated tooth was in dire straits beforehand as decay had infected its inner most layer, the pulp. The infection, which had caused the living bundles of nerves, blood vessels and connective tissue within to become inflamed and diseased, was poised to invade even deeper through the root canals. During the root canal treatment, the infected pulp tissue is removed and the empty chamber and root canals are filled with a special filling to seal the tooth from further infection.
The protection, though, isn't an absolute certainty: how long a treated tooth survives depends on a number of factors. For one, the earlier a diseased tooth can be initially diagnosed — especially if the infection hasn't spread into the jawbone — the better the procedural outcome. Likewise, the chances of longevity are also better if the initial root canal treatment was thorough in identifying and filling all the root canals as well as capping the tooth with a life-like crown in a timely manner after treatment.
The type and location of the tooth can also affect its long-term health. Front teeth, with their single roots and canals are easier to access and treat. Back teeth, by contrast, can have two or more roots and a more intricate canal network. These kinds of complications could require the use of special microscopic equipment and the expertise of an endodontist, a specialist in root canals.
Even if a re-infection occurs, the tooth isn't necessarily lost. A repeat root canal treatment that addresses these and other issues, could give the tooth a "third" chance. In any case, if a tooth is worth saving attempting a root canal treatment is generally preferable to losing the tooth and replacing it with a prosthetic tooth — it's well worth the try.
If you would like more information on root canal treatments, please contact us or schedule an appointment for a consultation. You can also learn more about this topic by reading the Dear Doctor magazine article "Root Canal Treatment: How Long Will it Last."
By Kennon Dental Associates
July 07, 2016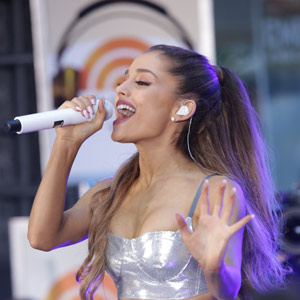 Via a recent Instagram post, pop diva Ariana Grande became the latest young celebrity to publicly acknowledge a dental milestone: having her wisdom teeth removed. The singer of hits such as "Break Free" and "Problem" posted an after-surgery picture of herself (wearing her signature cat-eye eyeliner), with a caption addressed to her teeth: "Peace out, final three wisdom teeth. It's been real."
With the post, Grande joined several other celebs (including Lily Allen, Paris Hilton and Emile Hirsch) who have shared their dental surgery experience with fans. Will "wisdom teeth removal" become a new trending topic on social media? We aren't sure — but we can explain a bit about the procedure, and why many younger adults may need it.
Technically called the "third molars," wisdom teeth usually begin to emerge from the gums between the ages of 17 and 25 — presumably, around the same time that a certain amount of wisdom emerges. Most people have four of these big molars, which are located all the way in the back of the mouth, on the left and right sides of the upper and lower jaws.
But when wisdom teeth begin to appear, there's often a problem: Many people don't have enough space in their jaws to accommodate them. When these molars lack sufficient space to fully erupt (emerge), they are said to be "impacted." Impacted teeth can cause a number of serious problems: These may include pain, an increased potential for bacterial infections, periodontal disease, and even the formation of cysts (pockets of infection below the gum line), which can eventually lead to tooth and bone loss.
In most cases, the best treatment for impacted wisdom teeth is extraction (removal) of the problem teeth. Wisdom tooth extraction is a routine, in-office procedure that is usually performed under local anesthesia or "conscious sedation," a type of anesthesia where the patient remains conscious (able to breathe normally and respond to stimuli), but is free from any pain or distress. Anti-anxiety medications may also be given, especially for those who are apprehensive about dental procedures.
So if you find you need your wisdom teeth extracted, don't be afraid to "Break Free" like Ariana Grande did; whether you post the results on social media is entirely up to you. If you would like more information about wisdom tooth extraction, please call our office to schedule a consultation. You can learn more in the Dear Doctor magazine articles "Wisdom Teeth" and "Removing Wisdom Teeth."