Posts for: January, 2016
By Kennon Dental Associates
January 26, 2016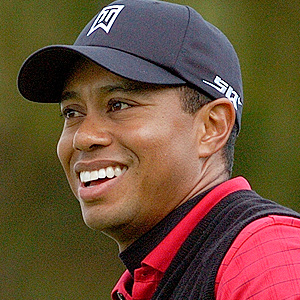 Let's say you're traveling to Italy to surprise your girlfriend, who is competing in an alpine ski race… and when you lower the scarf that's covering your face, you reveal to the assembled paparazzi that one of your front teeth is missing. What will you do about this dental dilemma?
Sound far-fetched? It recently happened to one of the most recognized figures in sports — Tiger Woods. There's still some uncertainty about exactly how this tooth was taken out: Was it a collision with a cameraman, as Woods' agent reported… or did Woods already have some problems with the tooth, as others have speculated? We still don't know for sure, but the big question is: What happens next?
Fortunately, contemporary dentistry offers several good solutions for the problem of missing teeth. Which one is best? It depends on each individual's particular situation.
Let's say that the visible part of the tooth (the crown) has been damaged by a dental trauma (such as a collision or a blow to the face), but the tooth still has healthy roots. In this case, it's often possible to keep the roots and replace the tooth above the gum line with a crown restoration (also called a cap). Crowns are generally made to order in a dental lab, and are placed on a prepared tooth in a procedure that requires two office visits: one to prepare the tooth for restoration and to make a model of the mouth and the second to place the custom-manufactured crown and complete the restoration. However, in some cases, crowns can be made on special machinery right in the dental office, and placed during the same visit.
But what happens if the root isn't viable — for example, if the tooth is deeply fractured, or completely knocked out and unable to be successfully re-implanted?
In that case, a dental implant is probably the best option for tooth replacement. An implant consists of a screw-like post of titanium metal that is inserted into the jawbone during a minor surgical procedure. Titanium has a unique property: It can fuse with living bone tissue, allowing it to act as a secure anchor for the replacement tooth system. The crown of the implant is similar to the one mentioned above, except that it's made to attach to the titanium implant instead of the natural tooth.
Dental implants look, function and "feel" just like natural teeth — and with proper care, they can last a lifetime. Although they may be initially expensive, their quality and longevity makes them a good value over the long term. A less-costly alternative is traditional bridgework — but this method requires some dental work on the adjacent, healthy teeth; plus, it isn't expected to last as long as an implant, and it may make the teeth more prone to problems down the road.
What will the acclaimed golfer do? No doubt Tiger's dentist will help him make the right tooth-replacement decision.
If you have a gap in your grin — whatever the cause — contact us or schedule an appointment for a consultation, and find out which tooth-replacement system is right for you. You can learn more in the Dear Doctor magazine articles "Dental Implant Surgery" and "Crowns & Bridgework."
By Kennon Dental Associates
January 08, 2016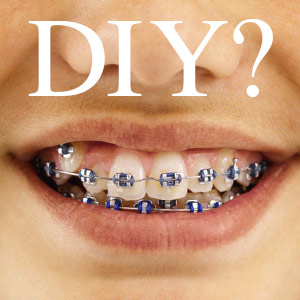 Let's say you've always wanted to have straighter teeth, and you're wondering if it's time to seek help from a dentist or orthodontist. So you search online and find a YouTube video called "Cheap easy braces!! Without going to the dentist!!!!!" Your instincts are screaming "NO," but you can't help wondering… could it really be worth trying?
First of all, in case all of the exclamation points didn't clue you in, the teenager who made this video doesn't have any medical or dental training whatsoever. And just to make it clear right now, there's no such thing as do-it-yourself braces — at least, none that are safe or effective. But the real problem with this video — along with many others in the same vein — is that if you try out what they suggest, you can seriously harm your teeth.
Recently, the American Association of Orthodontists (AAO) issued a consumer alert about the use of so-called "gap bands" and other home remedies for straightening teeth. It was accompanied by a graphic picture of teeth that had been seriously damaged by placing a rubber band around them (one of the methods suggested in the video). The New York Times followed up with an item about a young man who lost both front teeth as a result of DIY orthodontics. And Seventeen magazine ran a story called "Why the DIY Braces Trend is Seriously SO Dangerous: DO NOT TRY THIS AT HOME."
So we'll add our voices to the chorus: Braces aren't something you can do yourself. Seriously. Trust us on this.
Why not? Because it really does take quite a bit of training and experience to gain the necessary skill, knowledge and competence to move teeth safely. That's why all practicing dentists successfully complete a four-year dental school program; orthodontists and other specialists have an additional three years of training on top of that. (And do you really think it would take seven years of training if it was easy?)Â We are familiar with the science behind moving teeth, and up to date on the best clinical practices. As medical professionals, that's our job.
There is one tiny grain of truth in those videos: we do sometimes use elastics to move teeth. The difference is, we're using them in safe and effective ways. We know, for example, that if an elastic band is placed around teeth the wrong way, it can work its way into the gums and destroy the ligaments and bone that hold the teeth in place. This can cause teeth to loosen and fall out.
So don't be misled. If a promised treatment seems too good to be true, it probably is… even if it's being touted on YouTube.
If you have questions about orthodontic treatment, please call our office to schedule a consultation. You can read more in the Dear Doctor magazine article "The Magic of Orthodontics" and "Moving Teeth With Orthodontics."